---
"For us to be in this place of figuring each other out is frustrating.. "Relationship goals" under one of my old photos. They have no idea."

---
AUTHOR EBONY N. STRODER / CATEGORY MARRIAGE / PUBLISHED: NOV-25-2019
"My marriage is probably one of the most sacred things to me. It's also one of the hardest things I have ever encountered in my life. Being married has always been goal of mine. Now that I have achieved it, I wonder if this is all I was supposed to do. Achieve it. Marriage was something I desired to obtain, and one of my greatest fears is it failing. Right now I feel like a failure. If you would have told me 13 years ago that some of the things I have encountered would have been what marriage is all about, I probably would not have made the commitment.
I would have run, like I have from many other things in my life. I should have ran while I had the chance, But now I am deep in this $#*! I am seriously wondering why in the heck didn't anyone warn me about the intense parts of marriage. The anxiety, the worry, the tears, the hurt, and the hardship? I am thinking of all the people that suggested this was something we needed to do. They sure didn't tell us how. And where are they right now, because I feel like crap. Where are the people that are "rooting" for us? I think back onto our wedding day. Daddy married us on thanksgiving at grandma's clubhouse at her condos. Before he married us, looked at me and told me to look around the room. Everyone in the room was divorced, single, or remarried. His words of advice was for me to look at them, and don't be like the rest of them. "To make it work". I believe daddy was truly sincere. I am pretty sure he was considering his parents were divorced. He was offering what he wasn't given. I just wish we could have been given the behind the scenes. Love is a beautiful thing. It's pretty, but it can also be pretty painful. Marriage has broken me completely down and humbled me as a person. What's crazy is, I have shared little moments of happiness on social media and then days later there would be something to make me question is this even the right thing. Today, I am on the fence about this marriage. I'm not sure if this is what I should be doing or if this is even part of my destiny. I thought it was. Somewhere I have totally lost my way. Meanwhile, I have people believing that Lu and I are their relationship their goals! They don't even know that THIS relationship is not what you want. We are two broken people from two crazy backgrounds still struggling to come together as one. We are two people that met at 13 and 15 years old. Every day is not cute. A lot of days can be exhausting. Like today. I want to quit and just worry about myself and my own needs. After all, I can do bad and feel bad BY MYSELF. I have dedicated more than half of my life to this coming together as one mission. He has been so many different people in this relationship. I mean, and I know I have to. Like Whitney Houston, I have been "every woman" for this man. For us to be in this place of figuring each other out, and having this pain attached to it is devastating. It's embarrassing. It's frustrating. "Relationship goals" under one of my old photos. They have no idea."
"You can't heal, what you don't reveal".
That was a journal entry from November of 2017. I actually wrote this the day after my 13th wedding anniversary. You see, I started writing this book in the beginning of that year, and because of this particular season in my marriage I stopped. The concept of the book took a major turn. Often times, as authors, when you write books, you are deemed to be an expert in the subject matter you are writing. This day, I realized after 13 years of marriage, a vow renewal, and 20 plus years of friendship that I wasn't an expert in jack. And I never want to be. I had a lot of hurt, a lot of fear in failing, a lot of experiences, and I was under a lot of pressure. Pressure to be perfect and live up to the measure of goals, but realizing I threw around the word divorce like it was an easy way of escape. Totally, not cool. Under this pressure, I wrote to calm my anxiety. Yes, I had the vision and passion of writing a book about relationships. It was placed on my heart to share what others what wasn't shared with me. However, I was afraid. I was afraid that if I wrote it that things would in fact end. I was afraid of another test, and was tired it being tested. The very thing that was sacred to me, I was beginning to take a journey in sharing, writing, and being open about. Often times, the very thing you share and draw attention to, will be tested. I had gone through that before. When I wrote my first book Don't Wish, WORK: Pushing Through Self-Pity To Pursue your purpose I went through it. In that book I shared about my battled with suicide, depression, and how I overcame many obstacles in my life. As soon as I began writing it, depression knocked at my door. It was a battle. I pressed through, I didn't open the door. I kicked it down and exposed it by completing the book. In recognizing the pattern, I had to make a decision. Did I really want to go through that again? I honestly did not. I didn't want to revisit certain hardships in our marriage about myself or bout my husband. But if I was going to write a book on marriage, I couldn't give people a bunch of fluff. I had to share the real behind the pictures, the smiles, and the 'high school sweethearts." One thing that is for sure, it is so hard to lead and share while you are bleeding at the same time. There were a lot of unhealed wounds that were covered up with band aids. Before I knew it we had reached a point that there was no more covering up. Whether this marriage made it or not, the had to be written book. I had to write everything out to just see where we went wrong. I needed that therapeutic release that occurs when I write. After all we had done therapy together several times. I had to do this for me. One day we woke up to two total strangers for the second time in our marriage. I had to take the focus off of trying to control the outcome of my situation and do what was best for me to heal. Initially I began writing about marriage myths. The concept changed from breaking marriage myths to me sharing where I have failed in singlehood and marriage, so others don't have to. I completed the book, and sat on the content for over a year. One day, I decided to ditch the book idea of selling and promoting. Instead I would share it all bit by bit in a blog. I think we all will enjoy it more this way! I want to help! I also want to see your comments and feedback. So be sure to subscribe and comment. I swear the future blog posts won't be this long....This is just the intro, so keep rocking with me. OH and be sure to SHARE and REPOST on social media for Me.
What is Marriage? Marriage is the hardest job you will ever love. — Unknown
Although it's been said to me as a compliment, many times by friends, family members and strangers on social media, I don't want to be anyone's relationship goals. I can remember a time when I was just a girlfriend. I would see couples around me getting engaged and married. I would see married couples accomplishing things, like communicating, laughter, vacationing, taking beautiful family pictures, working out together. I desired to be "like them". I had found myself comparing. I would ask myself questions like: When am I going to get engaged? Why can we do things like that? The fastest way to kill something special is to compare it something else. Do you remember that popular Alicia Keys song "Unbreakable'? The song referenced numerous historical black couples. Some were fictional characters from television sitcoms; others were celebrity stars and actresses. Their names were mentioned in the song as model couples that the writer and their mate could be like. The lyrics went as follows:
"We could fight like Ike and Tina,
Or give back like Bill and Camille,
Be rich like Oprah and Steadman,
Or instead struggle like Flow and James Evans
Cause He ain't no different from you,
And she ain't no different from me,
So we got to live out our dreams like the people on t.v….."
Actually we are all much different. Two sets of different lives, from different places, with different experiences, doing different things to come together as one. Where are those people now? It wasn't until 5 years into my marriage I began to understand the importance of a union. I married what appeared to our peers my high school sweetheart, and became "relationship goals" for many millennials. What they didn't know or remember is that high school was not so sweet. It just appeared sweet to see two people that met at age 13 and 15 married with one boy and one girl. "Goals" as they call it. However, we always managed to be the go to couple, or the couple that had all of the answers since we had survived the longest. Then along came social media. The place where you connect with others and share your highlight reels. I didn't realize in sharing the important people I love, and that fuel me to do all that I do; I was setting us up for a world of comparison. We were gradually becoming the couples that I admired, and then a light bulb went off. I absolutely hated it! What I am sure is always intended to come from a positive place as a compliment became annoying. They didn't understand that while a picture is worth a thousand words, there were millions of words that could sum of what it took to get to that one highlighted moment in the photo. I began to notice it happen to others. Not just celebrities, but other ordinary couples. The truth is we don't see the lows that aren't pictured on social media. Most couples that genuinely love each other and working on their marriage, won't share family struggles, their misbehaving children, disappointments, tears, stress, infidelity, insecurities, arguments, or financial struggles (to name a few) on social media. If you ever have found yourself in a place of comparison or want: ask yourself why is that couple considered "relationship goals"? Is it because they are good looking together? They dress alike? The way he comments on her pictures on Instagram? The way he shares her photo on Instagram Woman Crush Wednesday? Is it because they had a beautiful wedding ceremony and she has a humongous diamond ring? You have to really do some self-evaluating when it comes to aspiring to be like another couple.
Love is beautiful, but it also hurts. I know we don't want it to. I know we believe that it shouldn't, but it does. Love should not be physically, emotionally, or physically abusive. Love is not a feeling, it is an action. I think we as humans tend to forget that love is long suffering. It endures all things and bears all things. When you truly love you learn to love fearlessly. You grow to understanding that love will hurt, but you cannot let devastation and heartbreak keep you from giving or receiving love. If you desire marriage, the ultimate goal is not just getting married, but staying married. It doesn't take a goal or catch phrase, it takes effort.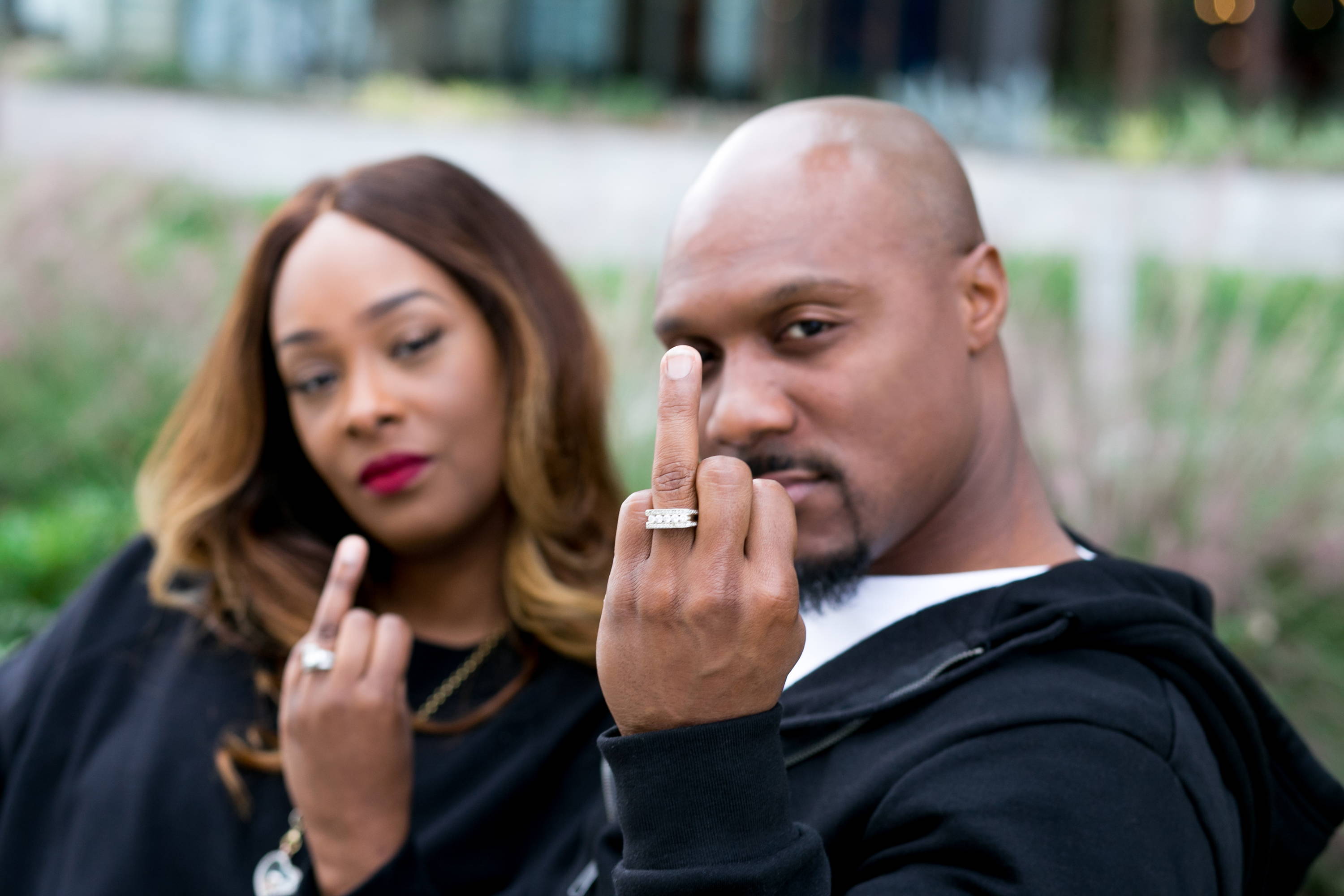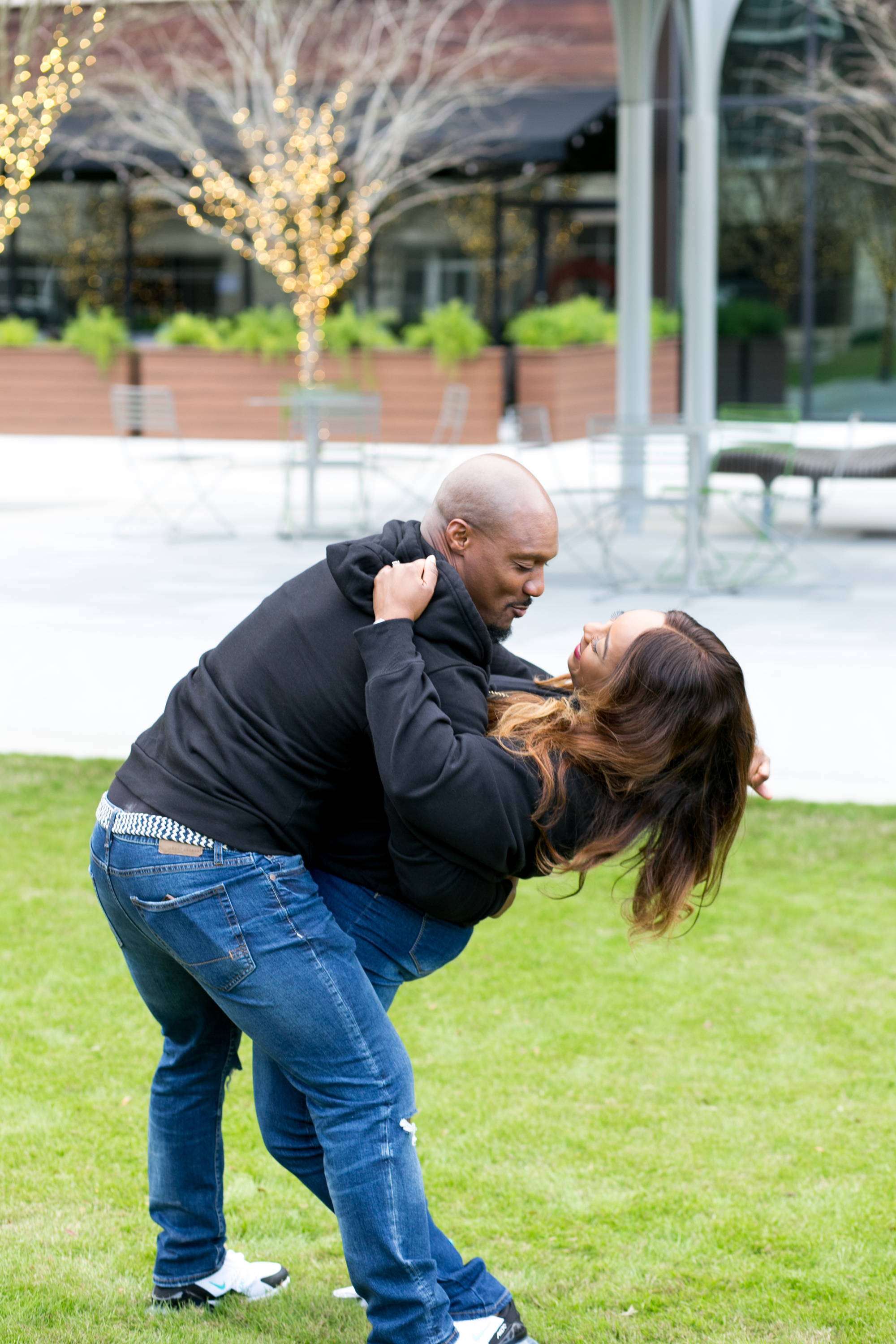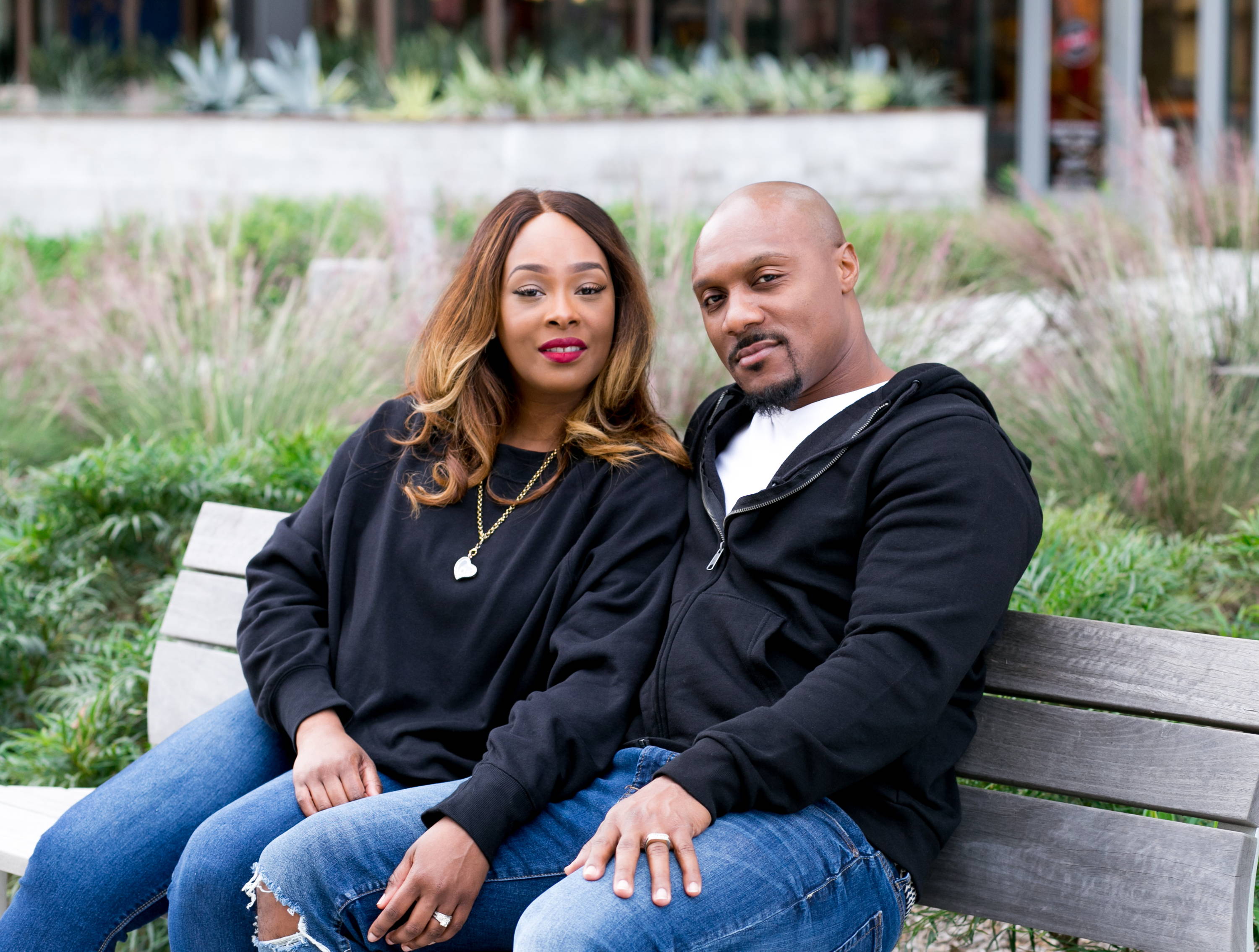 In sharing pieces of our story this blog will cover why you should enjoy dating, maintaining healthy friendships, why sex makes everything complicated, marriage facts, marriage myths, why should you get married...Listen, all of the things I wish someone would have told me. It's real out here....I am not an expert, I just have a lot of experiences that I will share. As a matter of fact, 15 yrs worth. I guess we made it past that rough year I shared at the beginning this blog. Today is our 15th wedding anniversary. We're still together. Still standing. Still growing. Still loving. Still learning. Be sure to subscribe! It's going to be a journey of transparency shared.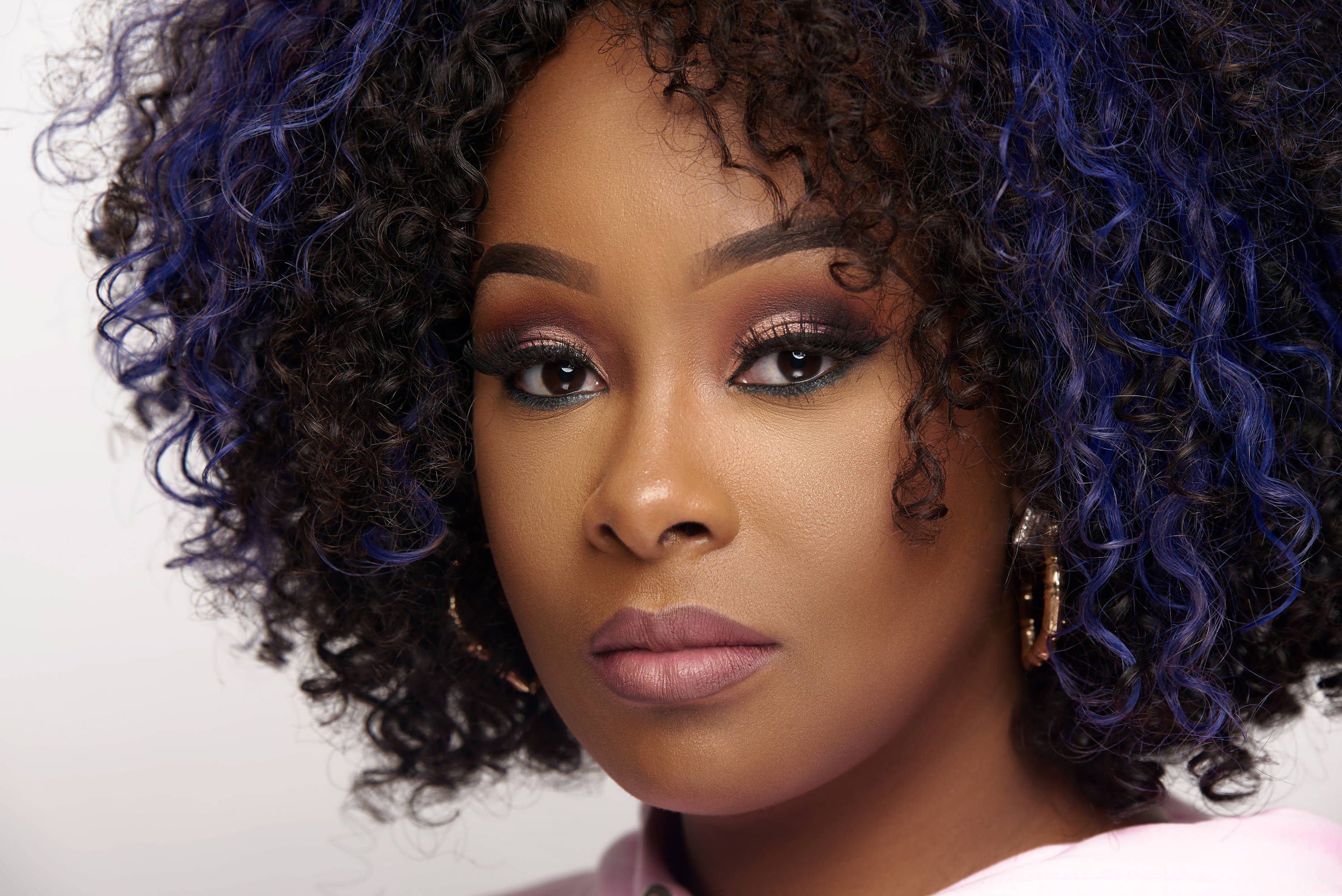 Ebony Stroder is a native of Indianapolis, Indiana now residing in North Houston, TX. She is the published Author of the Don't Wish, WORK Book and 90 Day Planner. In her spare time she enjoys listening to music, watching old movies, traveling, and hosting small gatherings to name a few things.